As a business owner you try to do everything you can to get your brand and business exposure. The goal aside from staying profitable and viable is to raise awareness and increase the number of eyes that get to look at your business. After all more prospects usually translates into more customers and that always translates into more revenue.
Operating your business and trying to keep up with the latest marketing trends can be a real pain. Attempting to do everything yourself or with a small team may leave some "should do" boxes unchecked or even worse may actually be detrimental to your revenue.
Like me, you may have probably always heard the expression what you don't know can't hurt you but that's not true when you're in business. The harsh reality is what you don't know or what you are not doing may be slowly killing your business!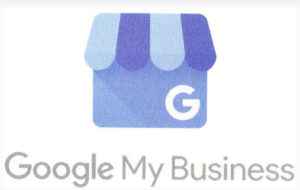 There may be something you can do for free (if you have time) that will actually help your business, even if you don't have a website. Claim your Google My Business Listing! The fact is your Google My Business Listing will be displayed in Google search results where you can be found by the right people at the right time.
Before you say you don't have time. Okay, you don't have time but we do! Why not let us do it for you? I know you and your team are busy but I don't personally feel as though "being too busy" is an acceptable excuse not to claim your Google My Business listing. I'm offering you the chance to let us take the time investment and potential hassle out of getting this proven asset.
Take advantage of our Google My Business Listing set-up service.