Rob Web Joy dot com is owned and operated by MSI Investments LLC. I, us, we, our, or this site refers to RobWebJoy.com, MSI Investments LLC and all our managers, associates or affiliates.
We will do everything within our power to improve your organic search engine rankings and in the process increase the number of leads or potential clients that contact you. We will suggest and recommend changes to your website if we feel it is necessary to improve organic search engine rankings and conversions.
Conversions are defined as visitors to your website that convert into prospective or potential clients by taking an action on your website such as filling out a contact form, service request form or call you directly from your website.
If you choose not to perform the changes we recommend or do not allow us to make those changes then we cannot do our job in the most effective way possible and that could have an adverse effect on the results you see based on our efforts. We will not be held liable or accountable for your decision not to allow us to make necessary changes to your website.
When you hire us your website becomes our business and improving the organic search engine ranking, conversion rate and user experience of your website becomes our priority. We do not just sell seo services, we are a complete digital marketing agency. We can manage your website hosting, domain renewals, SSL certificates and renewals, online advertising and pretty much everything in between.
Please note, all sales are final. We do not refund money under any circumstances. Search engine optimization and internet marketing require money to be invested in continuing education, tools and business expenses. We guarantee ranking improvements and should be able to get your website to the first page of all major search engines, providing you listen to and act upon our recommendations.
Privacy Policy
Sharing your personal information such as your email address displays your trust in us. We promise not to abuse, misuse or sell any personal information you share with us. We dislike spam email as much as anyone and we shalt not spam your email address.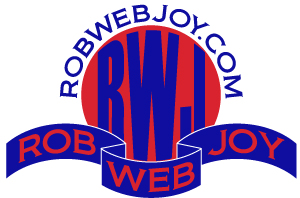 Legal & Affiliate Disclosure
You can assume that I will receive compensation for anything I recommend either as an affiliate or from my own products. Any earnings or income representations are aspirational statements only of your earning potential. There is no guarantee that you'll receive the same results or any results at all for that matter. Your results will depend entirely on your work ethic, experience, etc… As always there is risk with any business. I am not a financial advisor and nothing on this website should be considered legal advice. You should do your own due diligence and research. The content is purely for educational purposes only.
These policies were put in place on November 27, 2017.