2019 is right around the corner and I know a lot of people would like to either start a new website, perhaps expand their existing website or dip a foot or two into e commerce. With that in mind I figured I would create a post about the things I believe you should have right through to absolute must haves.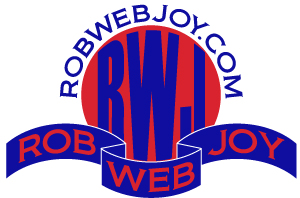 Let's start with your business structure. What I mean by that is, will you be a sole proprietor or create a LLC or some form of a corporation such as a S Corporation or C Corporation? I would recommend a LLC (Limited Liability Company) at the very least. The cost of establishing your LLC varies from state to state but if you're filling out and filing the paperwork yourself then you can probably expect to spend at least one hundred and fifty dollars.
In my opinion having a LLC or Corporation is like owning a gun. Hopefully you'll never have to use it for protection purposes but it's better to have one and not need it than to need it and not have one.
Merchant Account
Once you establish your business structure and receive the necessary documentation it's time to open a merchant account, online payment processing account or both. The reason these are not all the same is because a merchant account allows you to process credit cards as well as accept checks, money orders and cash.
The reality is that if you're only going to process credit cards then you may only need an online payment processing gateway such as Authorize.net. I cite Authorize.net here because that's who I use for my ecommerce payment solutions. I also have a full blown merchant account so that I can accept checks or money orders in my business' name. Having that ability always comes in handy.
ECommerce Platforms
If you are planning on doing e commerce then you will want to choose an online shopping cart solution. I'm sure there are many options for this but the main two I will discuss here are Shopify and Woo Commerce.
Shopify seems to be the trendy choice of ecommerce today. There are a lot of people talking about the success of their ecommerce stores using the Shopify platform. Don't let the platform take all the credit. People who succeed online know how to market their offers and business. You can probably learn a thing or two from them but that's a topic for another day.
Shopify carries a monthly fee of $29 as of this writing and according to someone I know who uses Shopify, that monthly fee does not include credit card processing fees. You may be thinking, fees! What fees? You and everyone else who processes credit cards is going to pay fees for doing so.
If you're going to play the sales game (uh hmmm, sell online) then you may as well accept the fact that you will be sharing your bounty with those beloved credit card companies and banks. Yay, aren't you excited to share more of your money with other people?
The good news is you can get a 14 day free trial of Shopify but I probably wouldn't recommend starting that without some form of a marketing strategy in mind.
The second and last ecommerce platform I want to cover here is Woo Commerce. Woo Commerce is a WordPress add on that can help turn your WordPress website into your own personal online selling machine. The back end user interface allows you to link your website with your online payment processing gateway so you get paid and your customers receive their merchandise.
Preparing Your Website
Now that we have made a deep scratch into the surface let's talk about your website and content. Do you have written content already created for your website? What about visuals such as images, infographics, animations or videos?
The success of your business involves laying a solid foundation from the beginning and we can certainly help with that. There's nothing worse than saying I wish I would have done this or that when I started. We hope to be the company that helps you make your online success dreams a reality. Feel free to contact us using our form or join our email list below.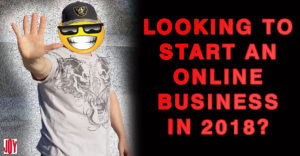 Please note, I am not trying to discourage anyone but it's really important that you know what you're getting involved in when you're looking to start an online business!
We are currently offering 1 domain name (includes domain privacy protection), 1 year of website hosting, 1 SSL certificate (makes your website secure) and 1 WordPress (user friendly content management system) installation for $225.00. Website content not included.
Hungry for more content like this?
Join our email list.